New Members' Mixer
Tuesday, June 23 | 5:00 p.m. – 6:30 p.m. | Marriott
A New Members' Mixer will be held celebrating new attendees. All are welcome to get to know new members and enjoy each other's company. Make sure to include this event in your registration! The ticket price includes appetizers and wine/beer.
---
ABAA Booksellers' Showcase & Reception
Tuesday and Wednesday, June 23-24 | Reception 6:00 p.m. – 8:00 p.m. Tuesday | Marriott
The Antiquarian Booksellers' Association of America (ABAA) is presenting a Booksellers' Showcase on Tuesday evening and all day Wednesday. The showcase will feature approximately 40 ABAA member exhibitors. It will be begin with a welcome reception Tuesday evening from 6:00 – 8:00 p.m. and continue on Wednesday from 10:00 a.m. – 4:00 p.m. We encourage you to visit the showcase and enjoy meeting booksellers, catching up with colleagues, and browsing books.
---
New Members' Lunch Meet Up
Wednesday, June 24 | 12:15 p.m. – 1:45 p.m. | Meet in hotel lobby and walk to City Center Plaza
New to the Section?  Been away from the conference for a while?  Get to know fellow RBMS members over a lunch meet up.  Join members from our Executive Board, committees, and other active RBMS members for an informal lunch.  We'll chat about our experiences with the Section and explore ways that you can become more involved in the community.   New members will be grouped with a more seasoned member and head off to a local food court for lunch and conversation. Sign up at the registration desk by 11:00 a.m. on Wednesday.
---
Humanities Happy Hour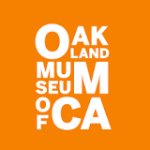 Wednesday, June 24 | 6:00 p.m. – 7:30 p.m. | Oakland Museum of California
Join your colleagues for happy hour held at the beautiful Oakland Museum of California (OMCA). OMCA is an interdisciplinary museum dedicated to the art, history, and natural science of California. It's a short 7 block walk or cab ride away from the hotel and features seminal art works, historical artifacts, ethnographic objects, natural specimens, and photographs that reveal the factors that shape California character and identity, from its extraordinary natural landscapes, to successive waves of migration, to its unique culture of creativity and innovation.
---
Restaurant Night
Thursday, June 25, 2015 | Various evening reservation times
Restaurant Night is an RBMS tradition. Small groups of conference participants can get to know one another while visiting some of Oakland and Berkeley's best restaurants. Everyone will be responsible for the cost of his or her own meal, and there will be several restaurants with a range of prices to choose from. Sign-up sheets will be available at the Registration desk onsite on a first-come, first-served basis until Wednesday at 4:00 p.m.